Positive Student Outcomes Or Your Money Back
Type to Learn wants to change the conversation from promising student outcomes to actually delivering. We stand behind the ability of Type to Learn to improve your student's typing skills, so much so, we'll give you your money back if they don't. You can't find that sort of confidence anywhere else.
Get Your Customized Quote »
Adaptive and Customizable for Personalized Learning
Out of the box, Type to Learn will assess student skill level and automatically adjust as students' skill level progresses. Or, customize the program for groups or individual students, providing the learning experience they need.
Features & Benefits »
Customer Support Intent on Helping You Succeed
Feel confident that our Customer Support team will be with you every step of your Type to Learn journey. From helping with implementation and set up to on going technical support throughout the year. We're just a call or email away.
See Our Support Options »
The #1 Typing Program for Education
Type to Learn is a research-based online typing program with a focus on keyboarding proficiency. Type to Learn's cloud-based platform has been thoughtfully designed to align with local, state and CCSS standards for typing and is used by schools nationwide. Our typing program ensures students are engaged, teachers have the right tools to teach proper touch-typing, and administrators can easily assess overall effectiveness of the keyboarding curriculum

Sunburst Digital Learning guarantees your students' typing will improve or you get your money back.
What some of our customers have to say about Type to Learn
"I like how it allows me to track student progress. It can also automatically increase difficulty by changing speed and accuracy goals as students learn. And there are a variety of challenges to keep the students engaged."
"The company has been great to work with and have made improvements that have bettered the program throughout our time using it."
"The new Type to Learn... is wonderful. Our students say they enjoy the game aspect of it and have even said the tests are fun. With the addition of captioning, our students have full access to the program. Thanks for making a great program and for making it accessible to hearing-impaired students!"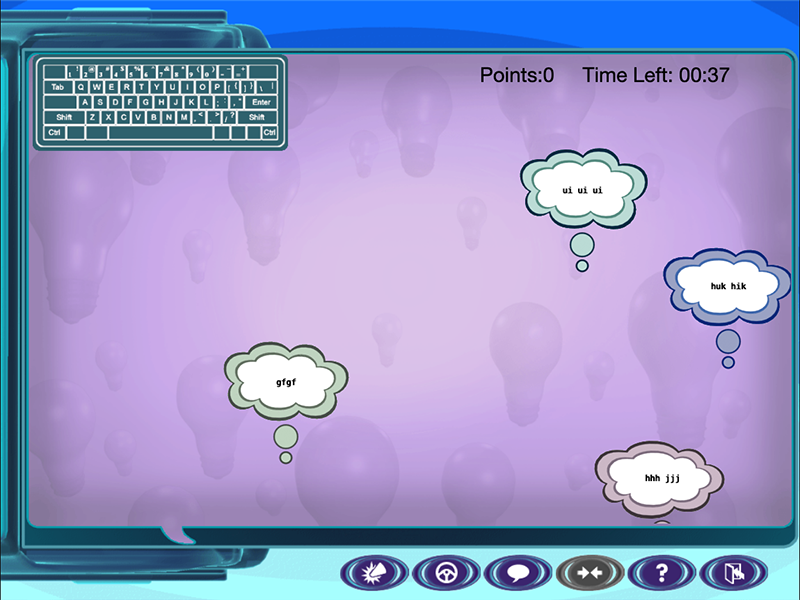 Gamified Activities Keep Students Engaged
Type to Learn is built upon keyboarding research and the best way students learn typing online. Our scope and sequence introduces letters in the most appropriate way for young students to process what they're learning, while our gamified activities reinforce speed and accuracy outside the instruction.
Customizable Settings for Individualized Teaching
The 30 settings available for customization are more than any other typing solution on the market. Teachers can create individualized learning environments for specific students, or simply let the program assess and adapt to the student's progress automatically.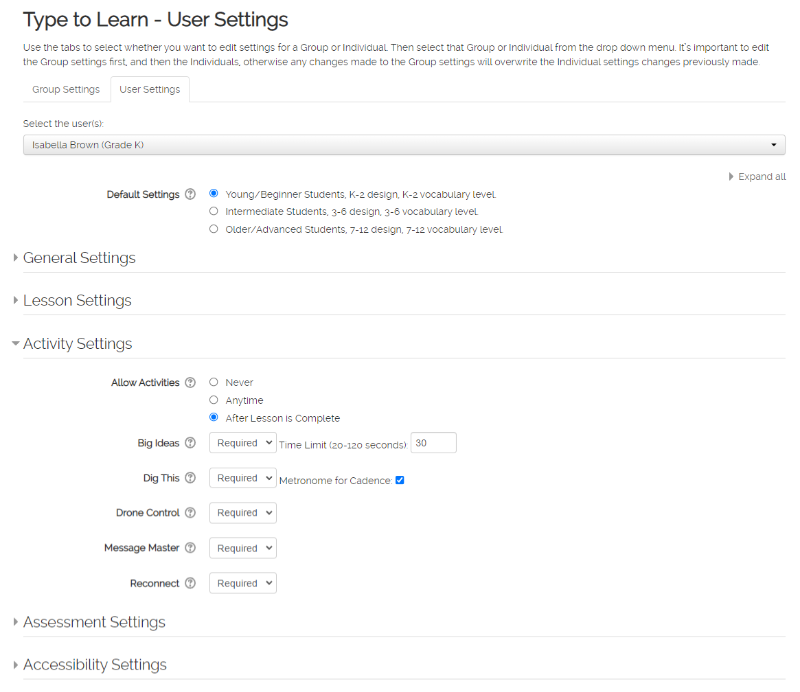 Ready to see Type to Learn in action?
Let our Customer Success Team show you the basics of Type to Learn, no strings attached.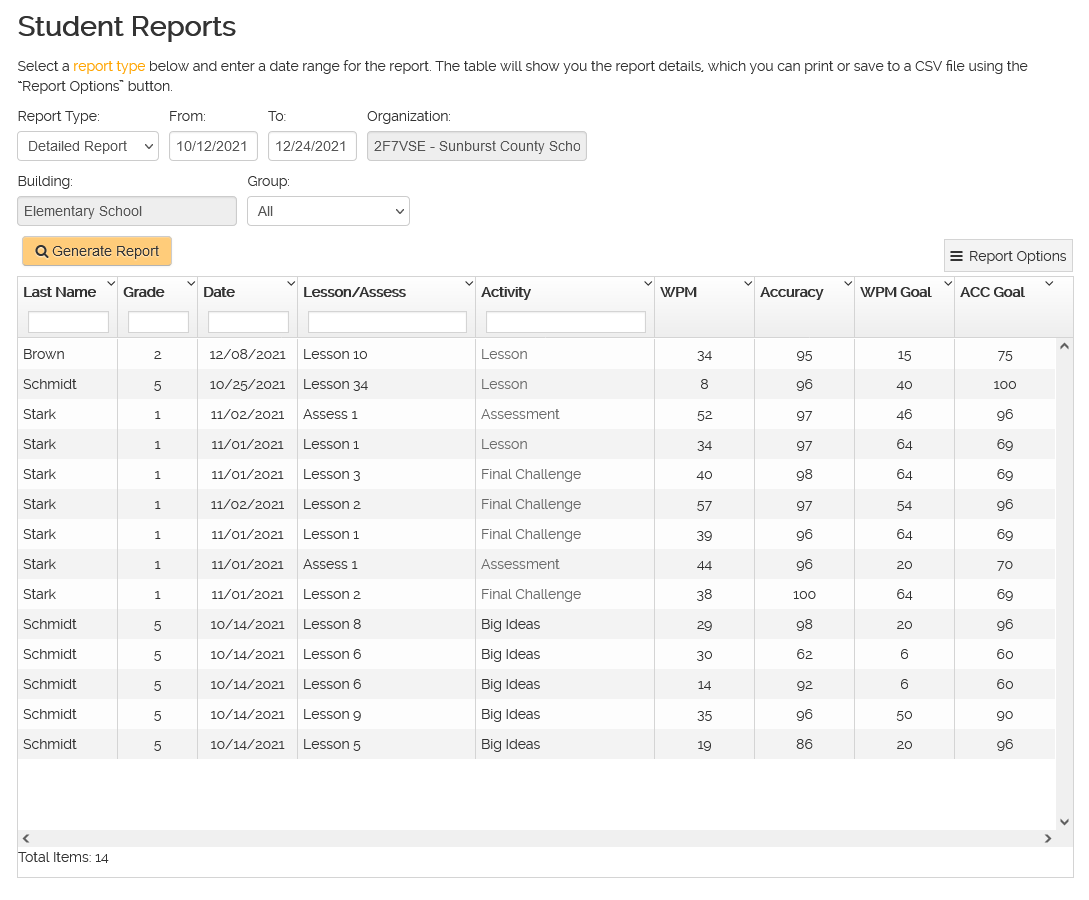 Detailed Reports Make Teacher's Lives Easier
Monitoring student progress and grading are easy with our detailed reporting. Two types of reports allow teachers to see high-level progress or detailed activity by each student. Print or save any report as a CSV.
We Keep Your Students Safe Online
Type to Learn contains zero advertisements, no external link and requires the bare minimum of student data to operate properly. We want to keep your students, and their data, safe at all times while using Type to Learn.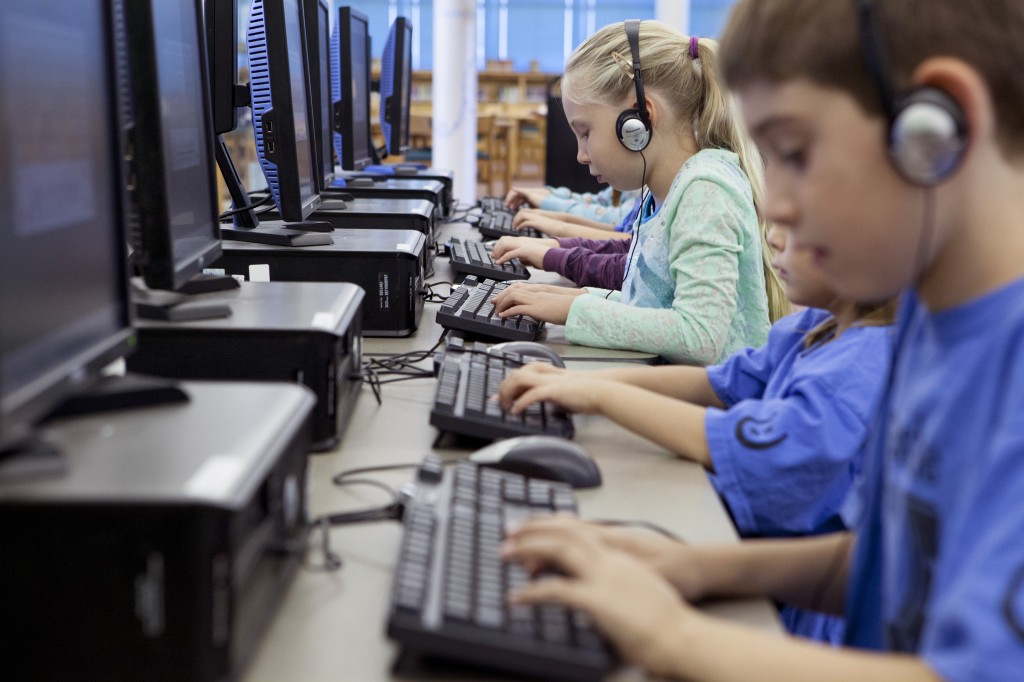 Why Choose Type to Learn?
A leading research-based online typing program for K-12 students.
Type to Learn is an online typing program trusted by over 15,000 schools to build the foundation for students to effectively utilize digital resources and online testing. Type to Learn has evolved from direct teacher feedback and administrator input. Type to Learn's methodology is based on research by Dr. Leigh Zeitz and highlights proper typing technique, ergonomics, and key location. 
School Districts Using Type to Learn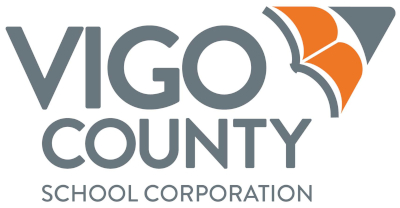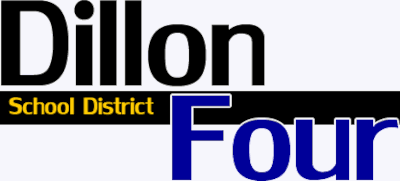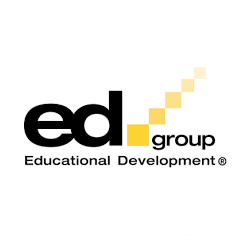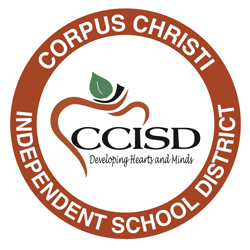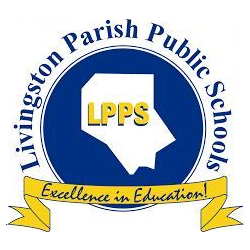 Type to Learn
Money Back Guarantee
Sunburst Digital Learning guarantees that students at your school that complete the full Type to Learn program will see an average improvement in their adjusted words-per-minute (AWPM) by at least 50%. If your students' average adjusted-words-per-minute does not improve by 50%, Sunburst will refund your entire subscription cost for that year.
See full details
. Integrations Make Classroom Management Easy
Type to Learn seamlessly integrates with Clever and ClassLink for both single-sign-on and rostering. This gives students quicker access to Type to Learn and gives teachers more time to teach and less time managing student accounts. All integrations are included with your subscription at no extra cost.
Accessibility features to ensure all students are able to build their typing skills.
Adjust the font size of the text for sight-impaired students. Larger text sizes are seen when the student rolls the cursor over buttons or text on screen. 

Play an audio description of what a button reads when the button is rolled over.

Adjust the font color for visually-impaired with several color scheme options. 
A fully online typing program that works on any modern web browser.
Type to Learn is a fully cloud-based typing program that works on any modern web browser including Chrome, Mozilla Firefox, Safari and Microsoft Edge on Windows 10. Works great on Chromebooks, iPads (with external keyboards), desktop computers and laptops.
34 lessons, 5 engaging, skill-targeted activities and 7 diagnostic, formative assessments.
A diagnostic typing pre-test assesses students' existing keyboarding skills and places them at a certain typing lesson matching their abilities. The typing pre-test also analyzes students' starting speed and accuracy, setting personalized achievement goals for the program teaching them how to type more efficiently.
Provide valuable support to Spanish-speaking students as they learn to touch type in English.
Text support throughout Type to Learn can be in English or Spanish. When the Spanish ESL setting is active, all text on screen is shown in Spanish translation when the student rolls the cursor over the button or text. Spanish translation is provided for all buttons, navigation, instructions, support, reminders, and congratulatory payoffs. Lesson, activity, and assessment content (what students need to type) always remains in English only.
Ready to see Type to Learn in action?
Let our Customer Success Team show you the basics of Type to Learn, no strings attached.

Type to Learn takes student privacy seriously, and we recognize that classroom time is valuable. Amazon Web Services (AWS) was chosen to host Type to Learn because they are a leader in cloud hosting. They have the strictest security protocols, redundancy and scalability in place to ensure your data is safe and available.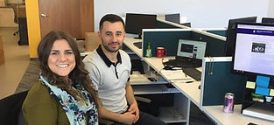 The Customer Success Team, along with your account manager, will ensure Type to Learn is being used effectively in your classroom. Live support is included for the life of your subscription, along with our extensive knowledge base and resources. Professional development is also available for an additional cost.

Type to Learn is owned and operated by Sunburst Digital Learning. Sunburst Digital Learning has connected educators with instructional technology and digital content solutions for three decades. Our warranty is the best in the industry and is tailored around ensuring long term relationships and success in the classroom.
Contact a Keyboarding Specialist Today
Call us at 800-356-3209 to speak with an account manager. Get a customized quote, schedule a demo of Type to Learn, or start your 30-day free trial.