A Typing Program Built for Teachers
Adaptive, personalized teaching that automatically assesses and adjusts to student progress.
Perfect For All Learning Environments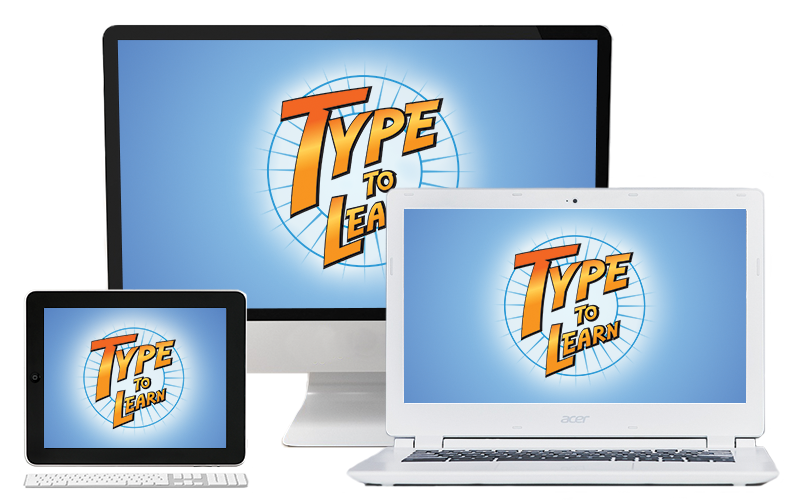 Type to Learn works great on desktops, laptops, Chromebooks and even tablets with an external keyboard. Our browser-based program will work on any computer with a modern browser and high-speed internet.
Adjusts to student progress
Our pre-test assesses current student skill level and begins their typing journey accordingly. The six formative assessments automatically adjust student goals to keep pace with their progress.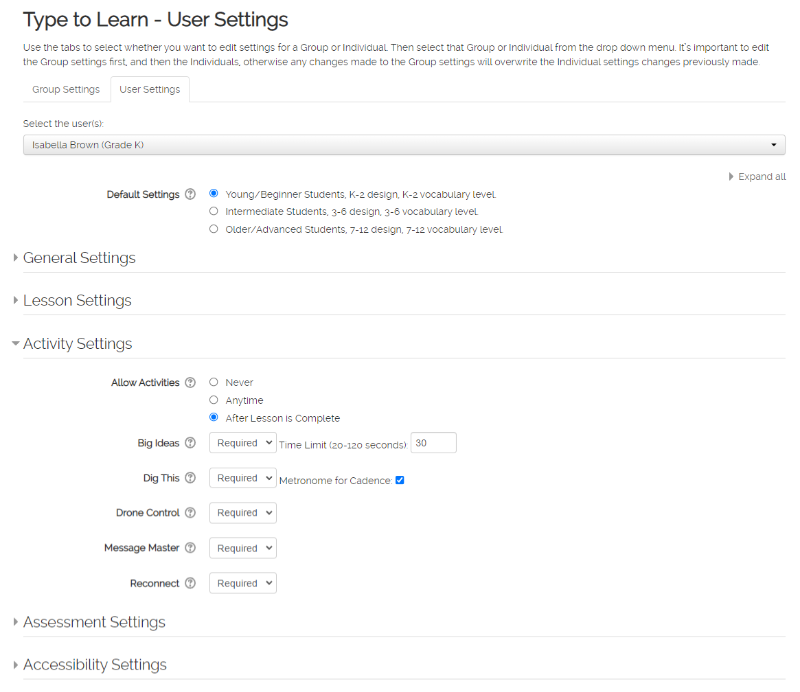 All available settings can be customized for groups or individual students, allowing teachers to customize the typing program and provide a custom learning experience to fit specific needs.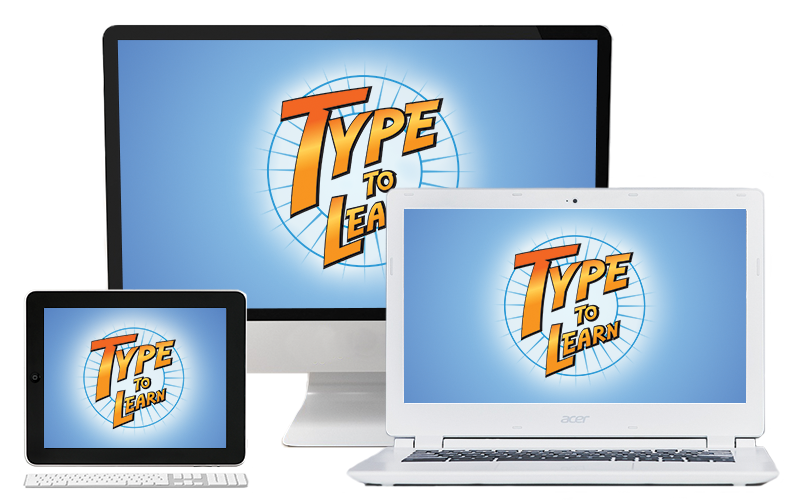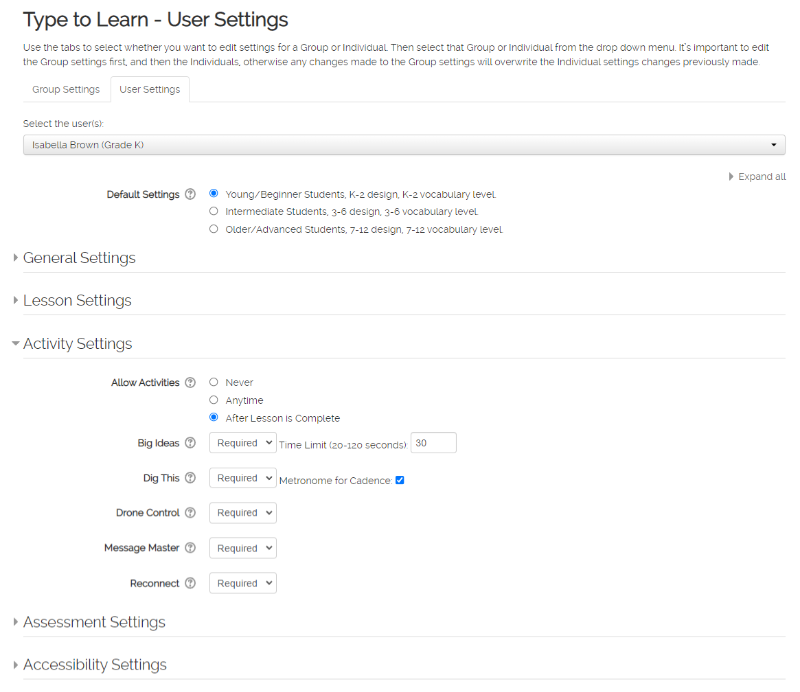 "[Type to Learn] features robust formative assessment and teacher management options tailoring instruction to the needs of individual students. It also offers optional Spanish language support, translating English menus into Spanish."
"I like how it allows me to track student progress. It can also automatically increase difficulty by changing speed and accuracy goals as students learn. And there are a variety of challenges to keep the students engaged."
"It is imperative that today's students learn to type; starting this instruction at an early age helps students avoid developing bad habits. Type to Learn... fills a need in this area with exercises that motivate student practice."
Making Teacher's Lives Easier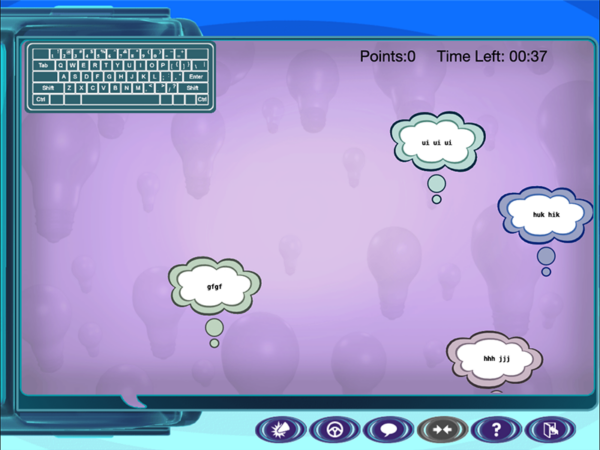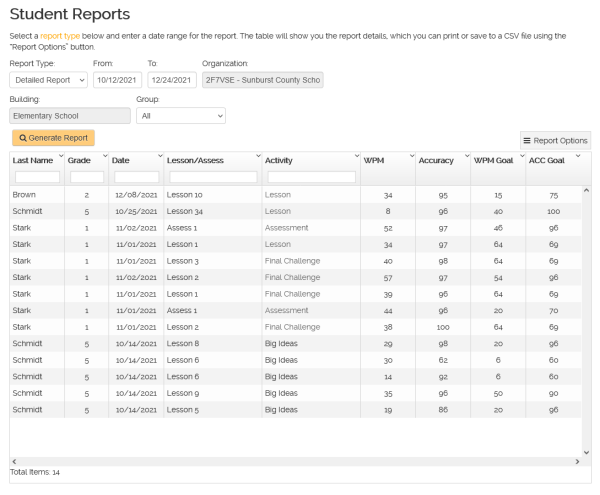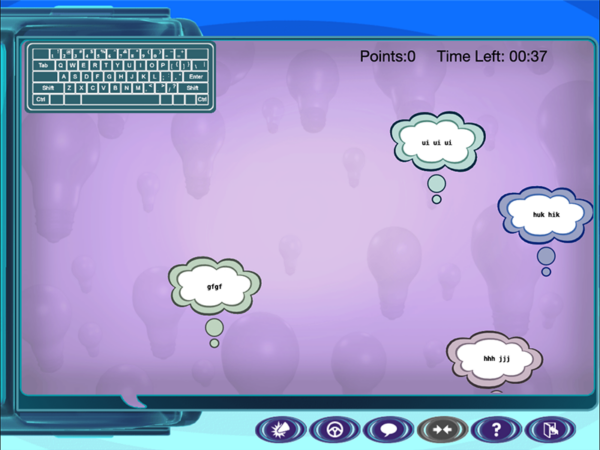 Type to Learn is built around a futuristic storyline that encourages students to level up their status, while the five gamified activities break up the repetitive nature of the keyboarding instruction.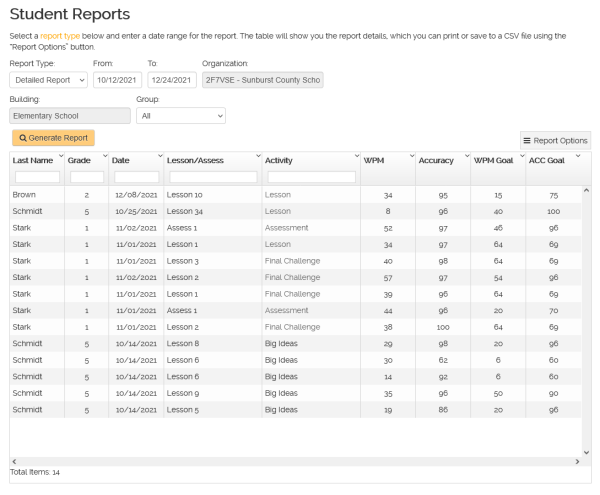 Words per minute and accuracy are tracked for every lesson and activity completed within the program. Quickly see a student's progress with the Status Report, or dig deeper into their results with the Detailed Report. All reports have a printable format and can be saved as a CSV.
Integrate other subject matter
Incorporate other subject material, such as the Declaration of Independence, current events, such as Black History Month, or school history, into your keyboarding curriculum with Type to Learn's custom content feature.
Based on scientific keyboarding research and years of teacher feedback.
The Best K-12 Keyboarding Curriculum
Type to Learn has 34 lessons, 5 engaging, skill-targeted typing activities per lesson, and 7 diagnostic, formative, and summative assessments throughout the typing program.
A diagnostic typing pre-test assesses students' existing keyboarding skills and places them at an appropriate typing lesson matching their abilities. This also sets their initial words-per-minute and accuracy goals.

Personalized remediation content is automatically provided if a student struggles to pass a lesson. The remediation provided is based on specific errors the student made.


Final Challenges at the end of leach lesson ensure that students have mastered the current keys before moving on and learning new letters.

The six formative assessments test the student's skill level throughout the program and automatically adjust their speed and accuracy goals depending on their results. The typing program adapts as the students progress.

Type to Learn's methodology and scope and sequence is based on research by Dr. Leigh Zeitz and highlights proper touch-typing technique, ergonomics, and key location.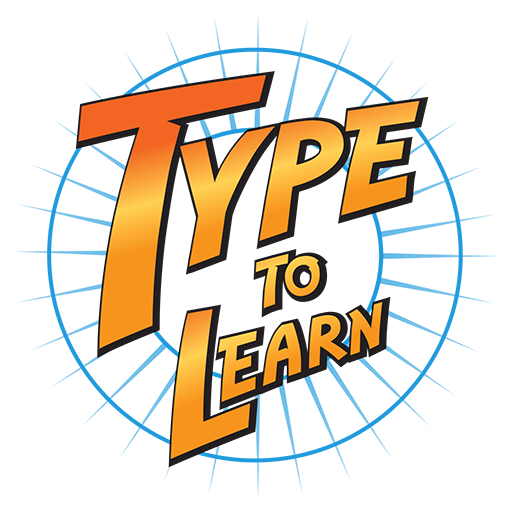 Type to Learn
Money Back Guarantee
Sunburst Digital Learning guarantees that students at your school that complete the full Type to Learn program will see an average improvement in their adjusted words-per-minute (AWPM) by at least 50%. If your students' average adjusted-words-per-minute does not improve by 50%, Sunburst will refund your entire subscription cost for that year.
See full details
. Contact a Keyboarding Specialist Today
Call us at 800-356-3209 to speak with an account manager. Get a customized quote, schedule a demo of Type to Learn, or start your 30-day free trial.