If you need to update a Building Admin, Teacher or Student password, you should read How to Reset Teacher and Student Passwords.
If you are an Organization Admin or Building Admin and need to change your password, you can follow the steps below.
NOTE: We strongly recommend that all Organization Admins reset their password after a trial to something more secure.
Updating an Admin User's Password
1. After logging in, click your name in the top right of the screen and click Update My Profile.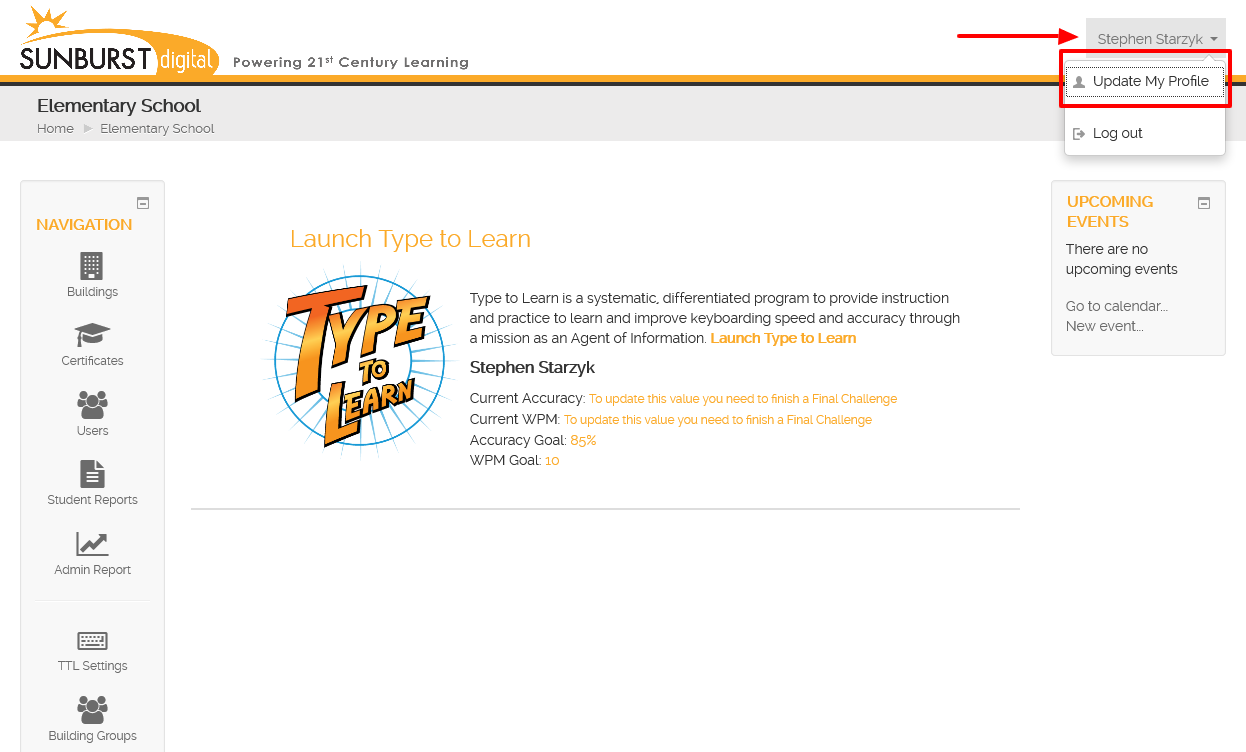 2. Enter a new password in the New password field and click Update Profile at the bottom to save.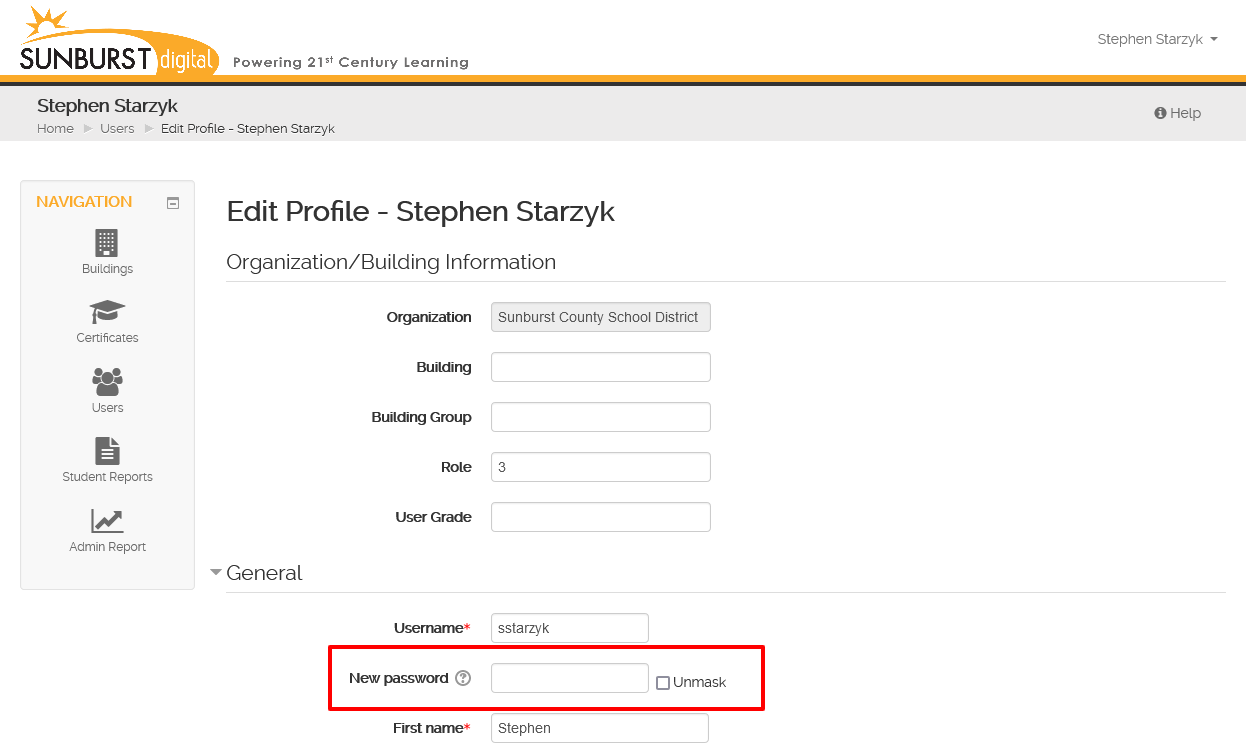 If you require any assistance updating your password, please email us at support@sunburst.com.