There are three ways you can connect with the Type to Learn app in Clever. Connecting to our app in Clever is the first step in getting the Clever integration activated on your account.
Option 1
Click on this Type to Learn app URL: https://schools.clever.com/applications/add/type-to-learn
Login to your Clever account, as a Clever Admin.
Follow the instructions to complete the request.

Option 2
We can send you an Invite to Connect. Simply let us know you'd like to connect your Type to Learn account with Clever and we will find your district on Clever and send an invite to connect. The invite will looks similar to the following screenshot. All you have to do is click "Accept".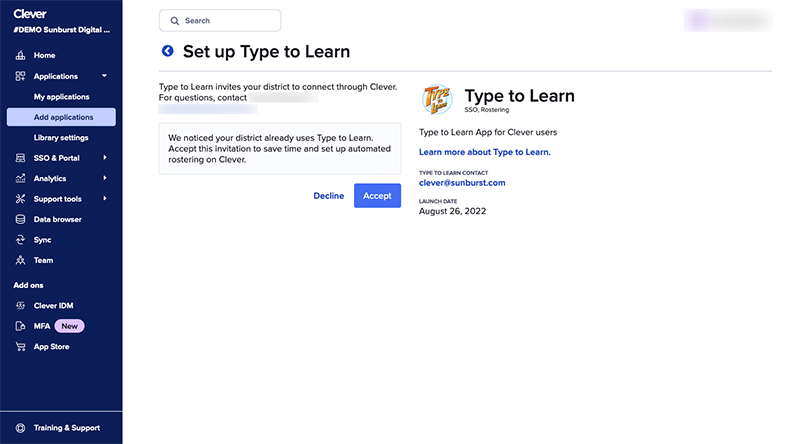 Option 3
Find Type to Learn and request to connect through the Application Library in your Clever account. After you click "Request App", we receive an email notification and will accept your request within 1-2 business days.