Teachers and Admins can assign custom content from the "Assign Custom Content" Tab. Note: Custom Content must be enabled on your account before you will be able to add new content. If it is not enabled, please contact support@sunburst.com.
Scroll down from Already Assigned to Add New Assignments.

Select the Group or Individual Users you want to assign content to.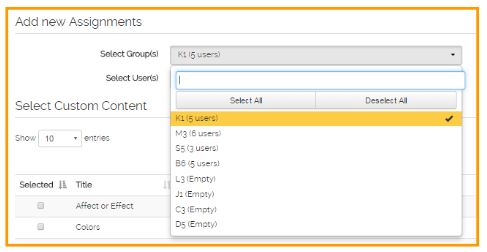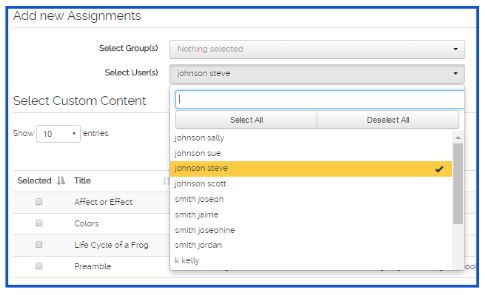 Select the content you want to assign by clicking the box next to the content.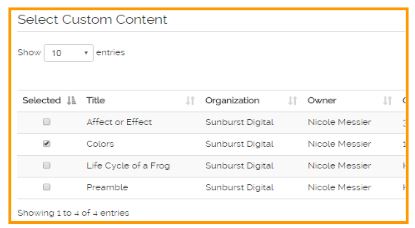 Click the "Assign" button.